Most Innovative Pool Companies - 2017 Edition
Article Date: 5/27/2017
Author: Jerry Bower
Judges: Jennifer Adams & Toby Hernandez
In 2017 we continued to see the previous year's design trends increase in popularity. "The trend is your friend" is true in the pool industry and companies are taking notice and pushing the design envelope into more and more unique and innovative architecture. Plain rectangular pools are slowly losing their default status as more and more pool builders are comfortable implementing various shapes in a cost effective way.
Most Innovative Designer - Blue Science
Blue Science of Dallas and Houston Texas takes this year's top spot. Blue Science consistently showed the best usage of various backyard environments.
Blue Science designs swimming pools with a philosophy that your pool should complement the architecture of your home, blend with the natural environment, and serve the particular needs of your family. This means that negative edge pool you envision might not be the best fit for your yard. Blue Science showed they are simply the most inventive and insightful pool company.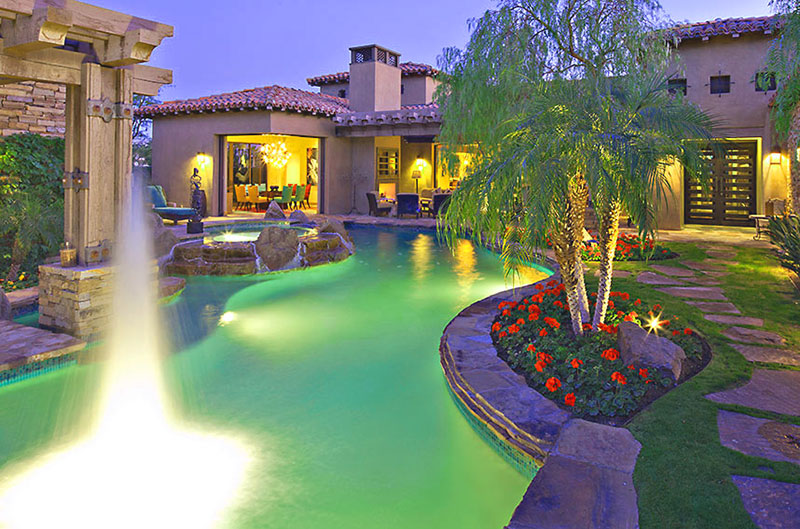 Most Innovative Designer Runner-Up - Platinum Pools
Platinum Pools of Houston Texas took the next place assigned by our two Texas native judges. Platinum Pools has been in the pool construction business since 1998. We really liked their application of landscaping and accent design features such as statues, fountains, vegetation and rock formations. Platinum Pools is one we will be watching in the years ahead for new innovate design ideas.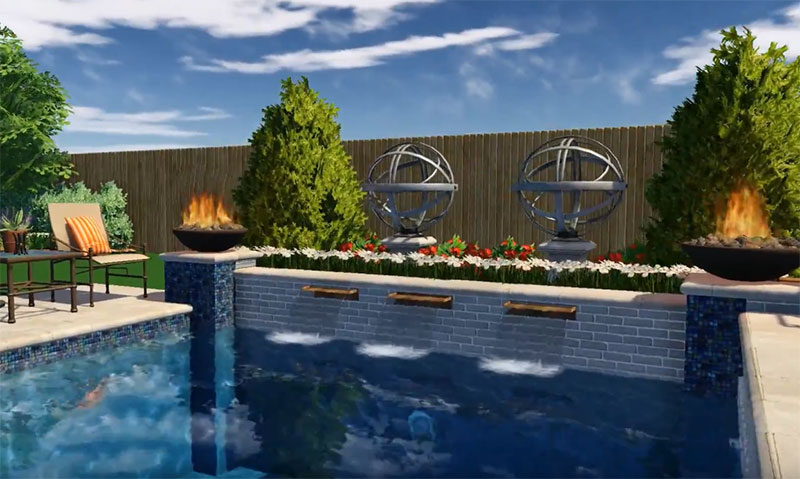 ---
Innovative and luxurious pool designs provide owners and guests with not only an impressive work of art, but a sense of wonderment that creates the response "I'm going to enjoy this." And helping more people enjoy pools is definitely an auxiliary goal at the Center for Pool Study.